The Store @ Tai Tapu
The Store @ Tai Tapu welcomes you with the promise of a wonderful dining, coffee & shopping experience. Whether you are looking for a delicious breakfast on the run, a leisurely brunch or lunch or simply a fabulous coffee - The Store will surprise and delight you with their range of food, wine & gifts, quality of service and attention to detail. We are committed to using the very best produce and are very exciting to be showcasing a number of local suppliers in both food and wine.

Our coffee of choice is Revolution, a wonderful blend from the boutique range of Underground Coffee. We are absolutely child friendly and cater for Gluten Free and Vegetarian customers. Our Gift Shop is under the same roof as the Cafe and is well worth a browse!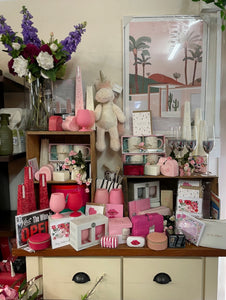 Gifts @ The Store
We have a beautiful selection of gifts available at The Store @ Tai Tapu. Come in and have a browse and treat yourself to a drink and something sumptuous from our cabinet or menu.
High Tea @ The Store
Here at The Store @ Tai Tapu we have taken the very best from the past and added some new fresh ideas to develop a delicious, sophisticated High Tea experience.
Find Out More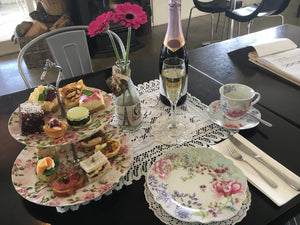 Find Us @ The Store
687 Christchurch Akaroa Road
Tai Tapu 7672
Reservations @ The Store
Whether it's breakfast, brunch or lunch you're joining us for, call to reserve your table. 03 329 6753
Coffee @ The Store
The Revolution Coffee Blend: A superb three-origin washed blend, this brew offers sweetness, punch and nuttiness. Caramel/vanilla tones, citrus notes and jasmine tea. Suitable for black or white.

Out of interest - this blend is 100% fair trade and an organic blend of beans sourced from Ethiopian Yirgacheffe, Colombian Anei and Mexican Chiapas (for those really interested).